Office Address

124 Mt. Auburn - Suite 190-112
Mailing Address

John F. Kennedy School of Government
Mailbox 117
79 JFK Street
Cambridge, MA 02138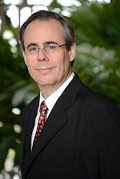 Profile
Francisco J. Monaldi, is Visiting Professor of Energy Policy at the Harvard Kennedy School and Roy Family Senior Research Fellow of the Environment and Natural Resources Program and the Geopolitics of Energy Project at the Belfer Center for Science and International Affairs.
He is also Nonresident Fellow at the Baker Institute for Public Policy at Rice University in Houston; Research and Faculty Associate at the School of Government at the Tecnologico de Monterrey in Mexico; and Full Professor (on leave) at the Instituto de Estudios Superiores de Administracion (IESA) in Caracas, Venezuela, where he is the Founder and Director of IESA's Center on Energy and the Environment. 
Professor Monaldi is a leading scholar on the politics and economics of the oil industry and oil wealth management in Latin America and developing countries. In 2012-2013 he was Robert F. Kennedy Visiting Professor in Latin American Studies at Harvard University; in 2013-2014 he was Adjunct Professor of International Energy Policy at the Fletcher School of Law and Diplomacy at Tufts University; and in 2008-2009 he was Visiting Professor of Political Economy at Stanford University. He has been Associate Professor of Political Economy at Universidad Catolica Andres Bello (UCAB) in Caracas (since 2002), and Visiting Lecturer at the Graduate Institute of International and Development Studies in Geneva, Switzerland; Universidad de los Andes in Bogota, Colombia; and Universidad ESAN in Lima, Peru.
He has consulted to numerous international institutions, governments, and companies, including: The World Bank, International Monetary Fund, Inter-American Development Bank, CAF Development Bank of Latin America, PDVSA, Shell, Total, Statoil, IHS, Wood Mackenzie, Ministry of Petroleum of Saudi Arabia, Natural Resource Governance Institute, Stanford Program on Energy and Sustainable Development, Eurasia Group, and Medley Global Advisors. He is in the board of directors of several leading Venezuelan companies and institutions.
He is the recipient of numerous fellowships and awards including: Robert F. Kennedy Fellow at the David Rockefeller Center for Latin American Studies, Campbell National Fellow at the Hoover Institution,  Ayacucho Fellow at the Stanford Center for Latin American Studies, Cargill Research Award at IESA, and Teaching Excellence Award at UCAB.
He has numerous academic publications, recently including: Institutional Collapse in R. Hausmann and F. Rodriguez, eds. (2014) Venezuela before Chavez: Anatomy of an Economic Collapse, Penn State University Press; Oil Fueled Centralism in G. Anderson, editor (2012) Oil and Gas in Federal Systems, Oxford University Press; and The Political Economy of Oil Contract Renegotiation in Venezuela in Hogan, W. and F. Struzenegger; eds. (2010) The Natural Resources Trap: Private Investment without Public Commitment, MIT Press.
He holds a Ph.D. in Political Science (Political Economy) from Stanford University, a Master in International and Development Economics from Yale University, and a B.A. in Economics from Universidad Catolica Andres Bello (UCAB).
He teaches a graduate course on the political economy of oil during the spring semester and is currently doing research on national oil companies in Latin America and the Mexican oil reform.