Office Address

Littauer-217
Mailing Address

John F. Kennedy School of Government
Mailbox 83
79 JFK Street
Cambridge, MA 02138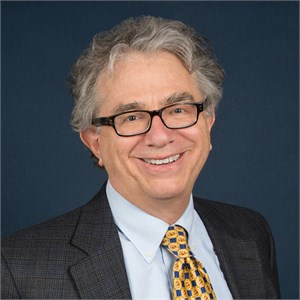 Profile
Jeffrey A. Frankel is James W. Harpel Professor of Capital Formation and Growth. He directs the Program in International Finance and Macroeconomics at the National Bureau of Economic Research, where he is also on the Business Cycle Dating Committee which officially declares recessions. He served at the Council of Economic Advisers in 1983-84 and 1996-99; as CEA Member in the Clinton Administration, Frankel's responsibilities included international economics, macroeconomics, and the environment. Before coming to Harvard in 1999, he was Professor of Economics at the University of California at Berkeley. He currently serves on the Monetary Policy Committee of Mauritius and on advisory panels for the Bureau of Economic Analysis and the Federal Reserve Bank of New York.
His research interests include currencies, commodities, crises, international finance, monetary policy, fiscal policy, regional trade blocs, and international environmental issues. Born in San Francisco, he graduated from Swarthmore College, and received his economics PhD from MIT.
Courses
Fall
Spring
API-119

Advanced Macroeconomics for the Open Economy II

ITF-220

The Economics of International Financial Policy
Media Expertise
Jeffrey Frankel welcomes media inquiries on the following subjects:
Additional experts may be found by clicking on each subject listed. You may contact faculty directly or if you need assistance contact the Communications Office at 617-495-1115.
Research
For a complete list of faculty citations from 2001 - present, please visit the HKS Faculty Research Connection.
Selected Publication Citations:
Academic Journal/Scholarly Articles

Frankel, Jeffrey A. "The Euro Crisis: Where to from Here?" Journal of Policy Modeling 37.3 (May/June 2015): 428-444.
Frankel, Jeffrey A. "Nominal GDP Targeting for Middle-Income Countries." Central Bank Review 14.3 (September 2014): 1-14.
Frankel, Jeffrey A., and Valentina Bosetti. "Sustainable Cooperation in Global Climate Policy: Specific Formulas and Emission Targets." Climate Change Economics 5.3 (August 2014).
Frankel, Jeffrey A. "Effects of Speculation and Interest Rates in a 'Carry Trade' Model of Commodity Prices." Journal of International Money and Finance 42 (April 2014): 88-112.

HKS Faculty Research Working Paper Series

Frankel, Jeffrey A. "The Euro Crisis: Where to From Here?" HKS Faculty Research Working Paper Series RWP15-015, March 2015.

Public Testimony

Frankel, Jeffrey A. "The Middle Class Crunch." Bipartisan Program for New Members of Congress, Institute of Politics, December 3, 2014.
Frankel, Jeffrey A. "Spillovers to Emerging Markets." Academic Advisory Panel, Federal Reserve Bank of New York, November 21, 2014.
Frankel, Jeffrey A. "Comments on the Comprehensive Restructuring of the International Economic Accounts." BEA Advisory Committee, Bureau of Economic Analysis, U.S. Department of Commerce, May 9, 2014.