Office Address

Taubman-162
Mailing Address

John F. Kennedy School of Government
Mailbox 124
79 JFK Street
Cambridge, MA 02138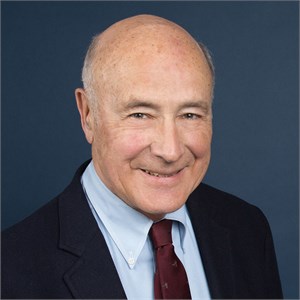 Profile
Joseph S. Nye Jr., University Distinguished Service Professor, and former Dean of the Harvard's Kennedy School of Government. He received his bachelor's degree summa cum laude from Princeton University,won a Rhodes Scholarship to Oxford University, and earned a PhD in political science from Harvard. He has served as Assistant Secretary of Defense for International Security Affairs, Chair of the National Intelligence Council, and Deputy Under Secretary of State for Security Assistance, Science and Technology. His most recent books include The Power to Lead; The Future of Power; Presidential Leadership and the Creation of the American Era; and Is the American Century Over. He is a fellow of the American Academy of Arts and Sciences, the British Academy, and the American Academy of Diplomacy. In a recent survey of internatinal relations scholars, he was ranked as the most influential scholar on American foreign policy, and in 2011, Foreign Policy named him one of the top 100 Global  Thinkers.
Courses
Fall Mod1
Spr Mod3
Media Expertise
Joseph Nye welcomes media inquiries on the following subjects:
Additional experts may be found by clicking on each subject listed. You may contact faculty directly or if you need assistance contact the Communications Office at 617-495-1115.
Research
For a complete list of faculty citations from 2001 - present, please visit the HKS Faculty Research Connection.
Selected Publication Citations:
Academic Journal/Scholarly Articles

Nye, Jr., Joseph S. "Is the American Century Over?" Political Science Quarterly 130.3 (September 2015): 393-400.
Nye, Jr., Joseph S. "Inevitability and War." International Security 4.8 (2014).
Nye, Jr., Joseph S. "Transformational and Transactional Presidents." Leadership 10.1 (February 2014): 118-124.

Book Chapters

Nye, Jr., Joseph S. "What is Ethical Foreign Policy Leadership." Ethics, the Heart of Leadership: Third Edition. Ed. Joanne Cuilla. Praeger, 2014, 208-222.

Research Papers/Reports

Nye, Jr., Joseph S. "The Regime Complex for Managing Global Cyber Activities." The Global Commission on Internet Governance, May 2014.

Reviews

Nye, Jr., Joseph S. "All in the Family The Dulleses, the Bundys, and the End of the Establishment." Review of The Brothers: John Foster Dulles, Allen Dulles, and Their Secret World War, by Stephen Kinzer, and The Color of Truth: McGeorge Bundy and William Bundy: Brothers in Arms, by Kai Bird, Foreign Affairs, 93.4, July/August 2014: 176-181.