Office Address

Taubman-356
Mailing Address

John F. Kennedy School of Government
Mailbox 114
79 JFK Street
Cambridge, MA 02138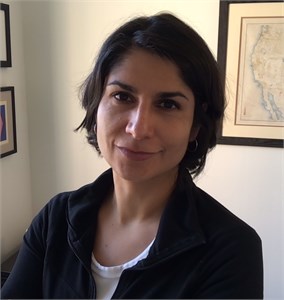 Profile
Maya Sen is a political scientist and an Assistant Professor at the Harvard Kennedy School. Sen writes on issues involving the political economy of U.S. race relations, law and politics, and statistical methods. Her research has been covered by the New York Times, the Washington Post, National Public Radio, MSNBC, and other outlets, and has appeared in journals such as the American Journal of Political Science, Judicature, the Du Bois Review, and the Journal of Legal Studies. Her current book-length project, co-authored with Matthew Blackwell (Harvard) and Avidit Acharya (Stanford), explores the lasting impact of U.S. slavery on contemporary politics.
Sen graduated in 2012 with her Ph.D. from the Department of Government, Harvard University. She also holds an A.M. in Statistics and an A.B. in Economics from Harvard University and a J.D. from Stanford Law School.
Additional information, publications, and working papers, can be found on Professor Sen's faculty page and Google Scholar page. For research updates, please follow her on Twitter.
Courses
Fall
Spring
Research
For a complete list of faculty citations from 2001 - present, please visit the HKS Faculty Research Connection.
Selected Publication Citations:
Academic Journal/Scholarly Articles

Sen, Maya. "Minority Judicial Candidates Have Changed: The ABA Ratings Gap Has Not." Judicature 98.47 (July/August 2014).
Glynn, Adam, and Maya Sen. "Identifying Judicial Empathy: Does Having Daughters Cause Judges to Rule for Women's Issues?" American Journal of Political Science 59.1 (May 2014): 37–54.
Sen, Maya. "How Judicial Qualifications Ratings May Disadvantage Minority and Female Candidates." Journal of Law and Courts 2.1 (Spring 2014): 33-65.

HKS Faculty Research Working Paper Series

Bonica, Adam, and Maya Sen. "The Politics of Selecting the Bench from the Bar: The Legal Profession and Partisan Incentives to Politicize the Judiciary." HKS Faculty Research Working Paper Series RWP15-001, January 2015.
Acharya, Avidit, Matthew Blackwell, and Maya Sen. "The Political Legacy of American Slavery." HKS Faculty Research Working Paper Series RWP14-057, December 2014.