Office Address

Rubenstein-118
Mailing Address

John F. Kennedy School of Government
Mailbox 46
79 JFK Street
Cambridge, MA 02138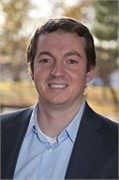 Profile
Michael Callen is an Assistant Professor at the John F. Kennedy School of Government at Harvard University. His recent work uses experiments to identify ways to address accountability and service delivery failures in the public sector, working primarily in Afghanistan and in Pakistan. His primary interests are political economy, development economics, and experimental economics.
Courses
Fall
API-201-B

Quantitative Analysis and Empirical Methods

PED-307

Public Policy and Service Delivery in Weak States
Research
For a complete list of faculty citations from 2001 - present, please visit the HKS Faculty Research Connection.
Selected Publication Citations:
Academic Journal/Scholarly Articles

Callen, Michael, Jean Imbs, and Paolo Mauro. "Pooling Risk Among Countries." Journal of International Economics (January 2015).

HKS Faculty Research Working Paper Series

Callen, Michael, Saad Gulzar, Ali Hasanain, Yasir Khan, and Arman Rezaee. "Personalities and Public Sector Performance: Evidence from a Health Experiment in Pakistan." HKS Faculty Research Working Paper Series RWP15-023, May 2015.
Callen, Michael, Suresh De Mel, Craig McIntosh, and Christopher Woodruff. "What Are the Headwaters of Formal Savings? Experimental Evidence from Sri Lanka." HKS Faculty Research Working Paper Series RWP15-011, March 2015.

Research Papers/Reports

Blumenstock, Joshua, Michael Callen, Tarek Ghani, and Lucas Koepke. "Promises and Pitfalls of Mobile Money in Afghanistan: Evidence from a Randomized Control Trial." International Conference on Information and Communication Technologies and Development, Association for Computing Machinery, April 2015.