Office Address

Taubman-340
Mailing Address

John F. Kennedy School of Government
Mailbox 114
79 JFK Street
Cambridge, MA 02138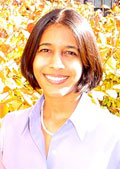 Profile
Monica Singhal   is an Associate Professor of Public Policy. Her primary area of interest is public finance, and her research has focused on fiscal federalism, redistribution, and public finance in developing countries. Recent research projects have examined systems of extragovernmental finance in developing countries and the effect of culture on redistributive preferences. She is a faculty research fellow at the National Bureau of Economic Research (NBER) and a member of the International Growth Centre (IGC). She received her BA and PhD from Harvard University.
Media Expertise
Monica Singhal welcomes media inquiries on the following subjects:
Additional experts may be found by clicking on each subject listed. You may contact faculty directly or if you need assistance contact the Communications Office at 617-495-1115.