Office Address

Littauer-215
Mailing Address

John F. Kennedy School of Government
Mailbox 60
79 JFK Street
Cambridge, MA 02138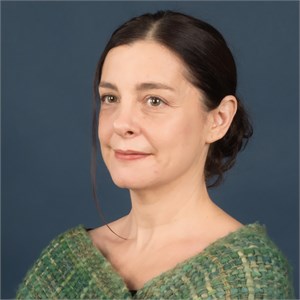 Profile
Pinar Dogan is Lecturer in Public Policy. Her research interests include industrial organization, economics of networks, regulation and competition policy with an emphasis on the telecommunications industry. She received a masters degree in mathematical economics and a PhD in economics from University of Toulouse, France. Prior to joining the KSG, she taught at Koc University, Istanbul, from 2002 to 2004. She is a frequent visitor to Ecole Nationale Superieure des Telecommunications, Paris, and was a visiting scholar at Public Utility Research Center, Florida.
Pinar Dogan is on leave from Harvard Kennedy School for AYs 2013-2015 and visiting the School of Social Science at the Institute for Advanced Study, at Princeton, NJ.
Courses
Fall
Spring
Research
For a complete list of faculty citations from 2001 - present, please visit the HKS Faculty Research Connection.
Selected Publication Citations:
Academic Journal/Scholarly Articles

Borreau, Marc, Pinar Dogan, and Romain Lestage. "Level of Access and Infrastructure Investment in Network Industries." Journal of Regulatory Economics 46.3 (December 2014): 237-260.
Bourreau, Marc, Carlo Cambini, and Pinar Dogan. "Access Regulation and the Transition from Copper to Fiber Networks in Telecoms." Journal of Regulatory Economics 45.3 (June 2014): 233-258.