Office Address

124 Mt. Auburn - Suite 200N-264
Mailing Address

John F. Kennedy School of Government
Mailbox 74
79 JFK Street
Cambridge, MA 02138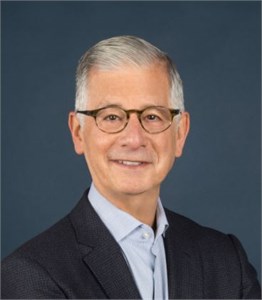 Profile
Stephen Goldsmith is the Daniel Paul Professor of the Practice of Government and the Director of the Innovations in American Government Program at Harvard's Kennedy School of Government. He currently directs Data-Smart City Solutions, a project to highlight local government efforts to use new technologies that connect breakthroughs in the use of big data analytics with community input to reshape the relationship between government and citizen. He previously served as Deputy Mayor of New York and Mayor of Indianapolis, where he earned a reputation as one of the country's leaders in public-private partnerships, competition, and privatization. Stephen was also the chief domestic policy advisor to the George W. Bush campaign in 2000, the Chair of the Corporation for National and Community Service, and the district attorney for Marion County, Indiana from 1979 to 1990. He has writtenThe Power of Social Innovation; Governing by Network: the New Shape of the Public Sector; Putting Faith in Neighborhoods: Making Cities Work through Grassroots Citizenship and The Twenty-First Century City: Resurrecting Urban America; and The Responsive City: Engaging Communities Through Data-Smart Governance.
Courses
Spr Mod3
Media Expertise
Stephen Goldsmith welcomes media inquiries on the following subjects:
Additional experts may be found by clicking on each subject listed. You may contact faculty directly or if you need assistance contact the Communications Office at 617-495-1115.
Research
For a complete list of faculty citations from 2001 - present, please visit the HKS Faculty Research Connection.
Selected Publication Citations:
Academic Journal/Scholarly Articles

Goldsmith, Stephen, and Tim Glynn Burke. "Ignore Citizens and Invite Failure." National Civic Review 100.1 (Spring 2011): 14-18.
Goldsmith, Stephen. "Prudent Privatization." Government Finance Review 25.3 (June 2009): 95-96.

Book Chapters

Goldsmith, Stephen. "Toward a Higher Purpose: Captain Englebert Navigates the Choppy Waters of Network Governance." Ports in a Storm: Public Management in a Turbulent World. Ed. John D. Donahue and Mark H. Moore. Brookings Institution Press, 2012, 133-158.
Goldsmith, Stephen. Foreword. The Innovator's Playbook. Ed. William Eggers and Shalabh Singh. The Ash Institute and Deloitte Research, 2009.
Goldsmith, Stephen, and Tim Burke. Moving from Core Functions to Core Values: Lessons from State Eligibility Modernizations. Unlocking the Power of Networks: Keys to High-Performance Government. Ed. Donald F. Kettl and Stephen Goldsmith. Brookings Institution Press, 2009, 95-120.

Books

Goldsmith, Stephen, with Tim Burke and Gigi Georges. The Power of Social Innovation: How Civic Entrepreneurs Ignite Community Networks for Good. John Wiley and Sons, 2010.

Commentary

Goldsmith, Stephen. "The Man Who Put the 'M' in OMB." Governing, January 18, 2012.
Goldsmith, Stephen, Jayson White, and Ryan Streeter. "'Charter Government' Places Citizens at the Center." Milwaukee Journal-Sentinel, September 18, 2010.

Magazine and Newspaper Articles

Goldsmith, Stephen. "Progressive Government is Obsolete." Wall Street Journal. March 18, 2011.