Office Address

Littauer-320
Mailing Address

John F. Kennedy School of Government
Mailbox 20
79 JFK Street
Cambridge, MA 02138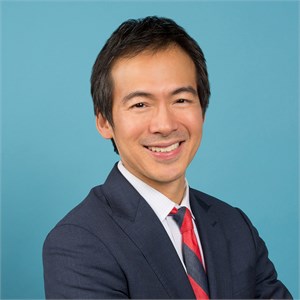 Profile
Archon Fung is Ford Foundation Professor of Democracy and Citizenship. His research examines the impacts of civic participation, public deliberation, and transparency upon public and private governance. His Empowered Participation: Reinventing Urban Democracy examines two participatory-democratic reform efforts in low-income Chicago neighborhoods. Current projects also examine initiatives in ecosystem management, toxics reduction, endangered species protection, local governance, and international labor standards. His recent books and edited collections include Deepening Democracy: Institutional Innovations in Empowered Participatory Governance; Can We Eliminate Sweatshops?; Working Capital: The Power of Labors Pensions; and Beyond Backyard Environmentalism. His articles on regulation, rights, and participation appear in Political Theory; Journal of Political Philosophy; Politics and Society; Governance; Environmental Management; American Behavioral Scientist; and Boston Review. Fung received two SBs and a PhD from MIT.
Courses
Fall
Year
Media Expertise
Archon Fung welcomes media inquiries on the following subjects:
Additional experts may be found by clicking on each subject listed. You may contact faculty directly or if you need assistance contact the Communications Office at 617-495-1115.
Research
For a complete list of faculty citations from 2001 - present, please visit the HKS Faculty Research Connection.
Selected Publication Citations:
Reviews

Fung, Archon. "Can Democracy Be Saved?: Participation, Deliberation and Social Movements." Review of Can Democracy Be Saved?: Participation, Deliberation and Social Movements, by Donatella della Porta. Contemporary Sociology, 44.1, January 2015: 50-52.