Office Address

Littauer-313
Mailing Address

John F. Kennedy School of Government
Mailbox 6
79 JFK Street
Cambridge, MA 02138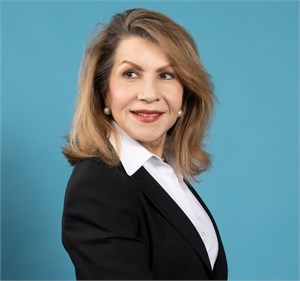 Profile
Carmen M. Reinhart is the Minos A. Zombanakis Professor of the International Financial System at Harvard Kennedy School. Previously, she was the Dennis Weatherstone Senior Fellow at the Peterson Institute for International Economics and Professor of Economics and Director of theCenter for International Economicsat the University of Maryland. Professor Reinhart held positions as Chief Economist and Vice President at the investment bank Bear Stearns in the 1980s. She spent several years at the International Monetary Fund. Reinhart is a Research Associate at the National Bureau of Economic Research, and a member of the Congressional Budget Office Panel of Economic Advisers and Council on Foreign Relations. She has served on numerous editorial boards, has testified before congress, and was listed amongBloomberg Markets Most Influential 50 in Finance, 2011. She received her Ph.D. from Columbia University.
Reinhart has written on a variety of topics in macroeconomics and international finance and trade and her papers have been published in leading scholarly journals.Her work has helped to inform the understanding of financial crises for over a decade. Her best-selling book (with Kenneth S. Rogoff) entitledThis Time is Different: Eight Centuries of Financial Folly(Princeton Press) documents the striking similarities of the recurring booms and busts that have characterized financial history and has been translated to 20 languages and won the 2010 Paul A. Samuelson TIAA-CREF Institute Award, among others.
Courses
Spring
API-102-I

Economic Analysis of Public Policy for International and Global Affairs

ITF-270

Financial Crises: Concepts and Evidence
Research
For a complete list of faculty citations from 2001 - present, please visit the HKS Faculty Research Connection.
Selected Publication Citations:
Academic Journal/Scholarly Articles

Reinhart, Carmen, and Ken Rogoff. "This Time is Different: A Panoramic View of Eight Centuries of Financial Crises." Annals of Economics and Finance 15.2 (November 2014): 1065-1188.
Magud, Nicolas E., Carmen M. Reinhart, and Esteban R. Vesperoni. "Capital Inflows, Exchange Rate Flexibility and Credit Booms." Review of Development Economics 18.3 (August 2014): 415-430.
Reinhart, Carmen M., and Kenneth S. Rogoff. "Recovery from Financial Crises: Evidence from 100 Episodes." American Economic Review 104.5 (May 2014): 50-55.
Reinhart, Carmen, and Ken Rogoff. "Addicted to Dollars." Annals of Economics and Finance 15.1 (May 2014): 1-52.

Book Chapters

Reinhart, Carmen, and Kenneth Rogoff. "Financial and Sovereign Debt Crises: Some Lessons Learned and Those Forgotten." Financial Crises: Causes, Consequences, and Policy Responses. Ed. Stijn Claessens, M. Ayhan Kose, Luc Laeven, and Fabian Valencia. International Monetary Fund, 2014.
Reinhart, Carmen, and Takeshi Tashiro. "Crowding Out Redefined: The Role of Reserve Accumulation." Prospects for Asia and the Global Economy. Ed. Reuven Glick, and Mark M. Spiegel. Federal Reserve Bank of San Francisco, 2014, 1-43.

HKS Faculty Research Working Paper Series

Reinhart, Carmen, and Miguel Angel Santos. "From Financial Repression to External Distress: The Case of Venezuela." HKS Faculty Research Working Paper Series RWP15-018, April 2015.
Reinhart, Carmen, Vincent Reinhart, and Kenneth Rogoff. "Dealing with Debt." HKS Faculty Research Working Paper Series RWP15-009, February 2015.