Office Address

Belfer-L-2B
Mailing Address

John F. Kennedy School of Government
Mailbox 113
79 JFK Street
Cambridge, MA 02138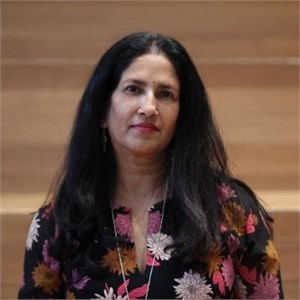 Profile
Sushma Raman, Adjunct Lecturer in Public Policy, has extensive experience in global philanthropic and nonprofit leadership in a variety of institutional and cultural contexts.
She was a Program Officer for the Ford Foundation, where she managed a $100 million global initiative (at the time, the second largest initiative in the history of the Foundation).  Raman helped launch and grow foundations and philanthropic collaboratives in the U.S., Africa, Asia, and Latin America.  She was also a Program Officer for a $50 million initiative of the Open Society Foundation and President of a philanthropic association whose member foundation assets exceeded $50 billion. 
As a part-time Lecturer at both UCLA and USC, Raman taught graduate courses in the public policy schools on global civil society, the NGO sector and the state; nonprofit policy and management; and inter-sectoral leadership. Raman served for six years as a judge for the Robert F. Kennedy Center for Justice and Human Rights' prestigious international human rights award. 
Born and raised in India, Raman has a B.A. in Economics from Smith College, a M.A. from the University of California at Los Angeles, and a M.P.A. from the Harvard Kennedy School.  She received the Lucius N. Littauer Award for academic achievement and leadership contributions to the HKS community.