Office Address

124 Mt. Auburn - Suite 200N-236
Mailing Address

John F. Kennedy School of Government
Mailbox 74
79 JFK Street
Cambridge, MA 02138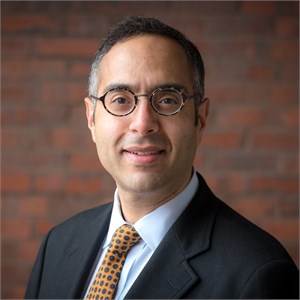 Profile
Tarek Masoud is the Sultan of OmanAssociate Professor of International Relations at HarvardUniversity's John F. Kennedy School of Government. His researchfocuses on the role of religion in the Muslim world's politicaldevelopment. He is the author of Counting Islam: Religion,Class, and Elections in Egypt (Cambridge University Press,2014), the co-author of The Arab Spring: Pathways ofRepression and Reform (Oxford University Press, 2015), as wellas of several articles and book chapters. He is a 2009 CarnegieScholar, a term member of the Council on Foreign Relations, amember of the editorial board of the Journal of Democracy,and the recipient of grants from the National Science Foundationand the Paul and Daisy Soros foundation, among others. He holds anAB from Brown and a Ph.D from Yale, both in political science.
Courses
Fall
Spring
Media Expertise
Tarek Masoud welcomes media inquiries on the following subjects:
Additional experts may be found by clicking on each subject listed. You may contact faculty directly or if you need assistance contact the Communications Office at 617-495-1115.
Research
For a complete list of faculty citations from 2001 - present, please visit the HKS Faculty Research Connection.
Selected Publication Citations:
Academic Journal/Scholarly Articles

Masoud, Tarek. "Has The Door Closed on Arab Democracy?" Journal of Democracy 26.1 (January 2015): 74-87.

Books

Masoud, Tarek. Counting Islam: Religion, Class, and Elections in Egypt. Cambridge University Press, June 2014.

Edited Volumes

Kalyvas, Stathis N., Ian Shapiro and Tarek Masoud., eds. Order, Conflict, and Violence. Cambridge University Press, 2008.

HKS Faculty Research Working Paper Series

Masoud, Tarek. "Arabs Want Redistribution, So Why Don't They Vote Left? Theory and Evidence from Egypt." HKS Faculty Research Working Paper Series RWP13-007, April 2013.