Office Address

Littauer-313
Mailing Address

John F. Kennedy School of Government
Mailbox 6
79 JFK Street
Cambridge, MA 02138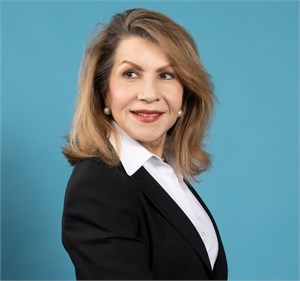 Profile
Carmen M. Reinhart is the Minos A. Zombanakis Professor of the International Financial System at Harvard Kennedy School. Previously, she was the Dennis Weatherstone Senior Fellow at the Peterson Institute for International Economics and Professor of Economics and Director of theCenter for International Economicsat the University of Maryland. Professor Reinhart held positions as Chief Economist and Vice President at the investment bank Bear Stearns in the 1980s. She spent several years at the International Monetary Fund. Reinhart is a Research Associate at the National Bureau of Economic Research, and a member of the Congressional Budget Office Panel of Economic Advisers and Council on Foreign Relations. She has served on numerous editorial boards, has testified before congress, and was listed amongBloomberg Markets Most Influential 50 in Finance, 2011. She received her Ph.D. from Columbia University.
Reinhart has written on a variety of topics in macroeconomics and international finance and trade and her papers have been published in leading scholarly journals.Her work has helped to inform the understanding of financial crises for over a decade. Her best-selling book (with Kenneth S. Rogoff) entitledThis Time is Different: Eight Centuries of Financial Folly(Princeton Press) documents the striking similarities of the recurring booms and busts that have characterized financial history and has been translated to 20 languages and won the 2010 Paul A. Samuelson TIAA-CREF Institute Award, among others.
Courses
Spring
Year
Media Expertise
Carmen Reinhart welcomes media inquiries on the following subjects:
Additional experts may be found by clicking on each subject listed. You may contact faculty directly or if you need assistance contact the Communications Office at 617-495-1115.
Research
For a complete list of faculty citations from 2001 - present, please visit the HKS Faculty Research Connection.
Selected Publication Citations:
Academic Journal/Scholarly Articles

Reinhart, Carmen M., Vincent Reinhart, and Takeshi Tashiro. "Does Reserve Accumulation Crowd out Investment?" Journal of International Money and Finance 63 (May 2016): 89-111.
Reinhart, Carmen M., Vincent Reinhart, Christoph Trebesch. "Global Cycles: Capital Flows, Commodities, and Sovereign Defaults, 1815–2015." The American Economic Review 106.5 (May 2016): 574-580.
Kalemli-Özcan, Sebnem, Carmen Reinhart, Kenneth Rogoff. "Sovereign Debt and Financial Crises: Theory and Historical Evidence." Journal of the European Economic Association 14.1 (February 2016): 1-6.
Reinhart, Carmen M., Miguel Angel Santos. "From Financial Repression to External Distress: The Case of Venezuela." Emerging Markets Finance and Trade 52.2 (February 2016): 255-284.
Reinhart, Carmen M., and Christoph Trebesch. "The International Monetary Fund: 70 Years of Reinvention." The Journal of Economic Perspectives 30.1 (January 2016): 3-27.

Commentary

Reinhart, Carmen. "The Perils of Debt Complacency." Project Syndicate, 28 , September 2016.