Office Address

Rubenstein-116
Mailing Address

John F. Kennedy School of Government
Mailbox 67
79 JFK Street
Cambridge, MA 02138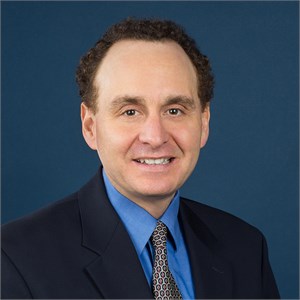 Profile
Dan Levy, Senior Lecturer in Public Policy and Faculty Chair of the Kennedy School's SLATE (Strengthening Learning and Teaching Excellence) Initiative, teaches courses in quantitative methods and program evaluation. He recently directed impact evaluations of girl-friendly school construction programs in Burkina Faso and Niger. He was recently involved in the evaluation of a conditional cash transfer program in Jamaica, a technical assistance project to Mexico's Social Development Ministry (Sedesol), the evaluation of an after-school program in the U.S., and a methodological review of studies comparing the use of various methods to estimate program impacts. He has served as a senior researcher at Mathematica Policy Research, a faculty affiliate at the Poverty Action Lab (MIT), and as consultant to several organizations including the World Bank, the Inter-American Development Bank, and the Global Development Network (GDN). He received his Ph.D. in Economics from Northwestern University, grew up in Venezuela, and is fluent in Spanish and French.
He also serves as the faculty co-chair of a week-long executive education program titled "Using Evidence to Improve Policy and Programs" aimed primarily at professionals involved in designing, implementing and/or funding social programs.
Courses
Fall
API-209

Advanced Quantitative Methods I: Statistics

API-201-C

Quantitative Analysis and Empirical Methods
Media Expertise
Dan Levy welcomes media inquiries on the following subjects:
Additional experts may be found by clicking on each subject listed. You may contact faculty directly or if you need assistance contact the Communications Office at 617-495-1115.
Research
For a complete list of faculty citations from 2001 - present, please visit the HKS Faculty Research Connection.
Selected Publication Citations:
Academic Journal/Scholarly Articles

Levy, Dan, and Jim Ohls. "Evaluation of Jamaica's PATH Conditional Cash Transfer Programme." Journal of Development Effectiveness 2.4 (December 2010): 421-441.
Moreno, Lorenzo, Larissa Campuzano, Dan Levy, and Randall Blair. "Toward Closing the Evaluation Gap: Lessons Learned from Three Recent Evaluations of Social Programs in Latin America and the Caribbean." Well-being and Social Policy 5.2 (2009): 1-23.
Kremer, Michael, and Dan Levy. "Peer Effects and Alcohol Use among College Students." Journal of Economic Perspectives 22.3 (Summer 2008): 189-206.
Boisjoly, Johanne, Greg J. Duncan, Michael Kremer, Dan Levy, and Jacque Eccles. "Empathy or Antipathy? The Impact of Diversity." American Economic Review 96.5 (December 2006): 1890-1905.

Research Papers/Reports

Levy, Dan, Harounan Kazianga, Leigh Linden, and Matt Sloan. "Impact Evaluation of Burkina Faso's BRIGHT Program, Final Report." Mathematica Policy Research, Inc., May 2009.
Levy, Dan, and Jim Ohls. "Evaluation of Jamaica's PATH Programme: Final Report." Mathematica Policy Research, Inc. MPR Reference No. 8966-090, March 2007.