Office Address

Belfer-L-2B
Mailing Address

John F. Kennedy School of Government
Mailbox 14
79 JFK Street
Cambridge, MA 02138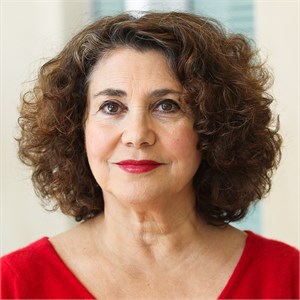 Profile
Elaine C. Kamarck is a Lecturer in Public Policy who came to the Kennedy School in 1997 after a career in politics and government. In the 1980s, she was one of the founders of the New Democrat movement that helped elect Bill Clinton president. She served in the White House from 1993 to 1997, where she created and managed the Clinton Administration's National Performance Review, also known as reinventing government. At the Kennedy School she served as Director of Visions of Governance for the Twenty-First Century and as Faculty Advisor to the Innovations in American Government Awards Program. In 2000, she took a leave of absence to work as Senior Policy Advisor to the Gore campaign. She conducts research on 21st century government, the role of the Internet in political campaigns, homeland defense, intelligence reorganization, and governmental reform and innovation. Kamarck received her PhD in political science from the University of California, Berkeley. Kamarck is the author of "The End of Government As We Know It: Policy Implementation in the 21st Century" published by Lynne Rienner Publishing, Fall, 2006. She is also the author of "Primary Politics: How Presidential Candidates Have Shaped the Modern Nominating System." Brookings, Spring 2009.

Courses
Spring 2
Media Expertise
Elaine Kamarck welcomes media inquiries on the following subjects:
Additional experts may be found by clicking on each subject listed. You may contact faculty directly or if you need assistance contact the Communications Office at 617-495-1115.