Office Address

Littauer-311
Mailing Address

John F. Kennedy School of Government
Mailbox 37
79 JFK Street
Cambridge, MA 02138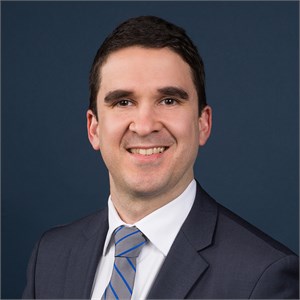 Profile
Filipe R. Campante is Associate Professor of Public Policy. He is interested in political economy, with special emphasis on understanding the constraints that are faced by politicians and governments beyond elections and formal "checks and balances," as well as the evolution and impact of cultural traits. His research has focused on topics such as the spatial distribution of population, the media, political protest and conflict, lobbying and campaign contributions, and religion. His work has appeared in leading academic journals such as the American Economic Review, the Quarterly Journal of Economics, the Journal of Economic Perspectives, among others. It has also received mentions in the New York Times, NPR, Washington Post, The Economist, Boston Globe, among others. Born and raised in Rio de Janeiro, Brazil, he holds a PhD from Harvard University, an MA from the Pontifical Catholic University of Rio de Janeiro, and a BA from the Federal University of Rio de Janeiro, all in economics.
Courses
Spring
API-119

Advanced Macroeconomics for the Open Economy II

DEV-115

Using Data to Understand Good Governance
Media Expertise
Filipe Campante welcomes media inquiries on the following subjects:
Additional experts may be found by clicking on each subject listed. You may contact faculty directly or if you need assistance contact the Communications Office at 617-495-1115.
Research
For a complete list of faculty citations from 2001 - present, please visit the HKS Faculty Research Connection.
Selected Publication Citations:
Academic Journal/Scholarly Articles

Campante, Filipe R., and David Yanagizawa-Drott. "Does Religion Affect Economic Growth and Happiness? Evidence from Ramadan." Quarterly Journal of Economics 130.2 (May 2015): 615-658.
Campante, Filipe R., and Quoc-Anh Do. "Isolated Capital Cities, Accountability, and Corruption: Evidence from US States." American Economic Review 104.8 (August 2014): 2456-2481.
Campante, Filipe R., and Daniel Hojman. "Media and Polarization: Evidence from the Introduction of Broadcast TV in the US." Journal of Public Economics 100 (April 2013): 79-92.
Campante, Filipe R., and Davin Chor. "Schooling, Political Participation, and the Economy." Review of Economics and Statistics 94.4 (November 2012): 841-859.
Campante, Filipe R., and Davin Chor. "Why was the Arab World Poised for Revolution? Schooling, Economic Opportunities, and the Arab Spring." Journal of Economic Perspectives 26.2 (Spring 2012): 167-188.
Campante, Filipe R. "Redistribution in a Model of Voting and Campaign Contributions." Journal of Public Economics 95.7-8 (August 2011): 646-656.
Alesina, Alberto, Filipe R. Campante, and Guido Tabellini. "Why Is Fiscal Policy Often Procyclical?" Journal of the European Economic Association 6.5 (September 2008): 1006-36.
Campante, Filipe R., and Francisco H.G. Ferreira. "Inefficient Lobbying, Populism, and Oligarchy." Journal of Public Economics 91.5-6 (June 2007): 993-1021.

Commentary

Campante, Filipe R., and Davin Chor. "Teaching Rebels." International Herald Tribune, February 22, 2011.

Magazine and Newspaper Articles

Campante, Filipe R. "Rural Capitals, Big Time Problems." New York Times. September 15, 2014.