Office Address

Taubman-468
Mailing Address

John F. Kennedy School of Government
Mailbox 103
79 JFK Street
Cambridge, MA 02138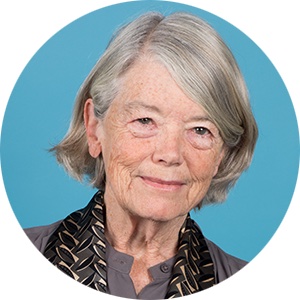 Profile
Jane Mansbridge, Charles F. Adams Professor of Political Leadership and Democratic Values, is the author of Beyond Adversary Democracy, an empirical and normative study of face-to-face democracy, and the award-winning Why We Lost the ERA, a study of anti-deliberative dynamics in social movements based on organizing for an Equal Rights Amendment to the U.S. Constitution. She is also editor or coeditor of the volumes Beyond Self-Interest, Feminism,Oppositional Consciousness, Deliberative Systems, and Negotiating Agreement in Politics. She was President of the American Political Science Association in 2012-13.  Her current work includes studies of representation, democratic deliberation, everyday activism, and the public understanding of free-rider problems. 
Clickherefor a video containing information about her DPI 216 class.
Clickherefor the transcript of the video.
Instructions for registering and accessing course page
Courses
Spring
Media Expertise
Jane Mansbridge welcomes media inquiries on the following subjects:
Additional experts may be found by clicking on each subject listed. You may contact faculty directly or if you need assistance contact the Communications Office at 617-495-1115.
Research
For a complete list of faculty citations from 2001 - present, please visit the HKS Faculty Research Connection.
Selected Publication Citations:
Academic Journal/Scholarly Articles

Mansbridge, Jane, with James Bohman, Simone Chambers, David Estlund, Andreas Føllesdal, Archon Fung, Christina Lafont, Bernard Manin, and José Luis Martí. "The Place of Self-Interest and the Role of Power in Deliberative Democracy." Journal of Political Philosophy 18.1 (March 2010): 64-100.
Mansbridge, Jane. "A 'Selection Model' of Political Representation." Journal of Political Philosophy 17.4 (December 2009): 369-398.

Book Chapters

Mansbridge, Jane. On the Free Rider Problem. The Future of Political Science: 100 Perspectives. Ed. Gary King, Kay Lehman Schlozman, and Norman H. Nie. Routledge, 2009, 217-219.

Reviews

Mansbridge, Jane. "Deliberative Polling as the Gold Standard." Review of When the People Speak: Deliberative Democracy and Public Consultation, by James S. Fishkin. Good Society Journal, 19.1, 2010: 55-61.