Office Address

Littauer-217
Mailing Address

John F. Kennedy School of Government
Mailbox 83
79 JFK Street
Cambridge, MA 02138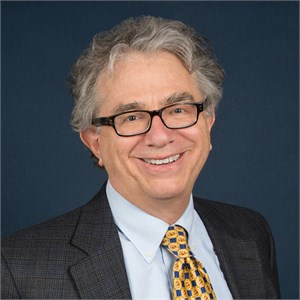 Profile
Jeffrey A. Frankel is James W. Harpel Professor of Capital Formation and Growth. He directs the Program in International Finance and Macroeconomics at the National Bureau of Economic Research, where he is also on the Business Cycle Dating Committee which officially declares recessions. He served at the Council of Economic Advisers in 1983-84 and 1996-99; as CEA Member in the Clinton Administration, Frankel's responsibilities included international economics, macroeconomics, and the environment. Before coming to Harvard in 1999, he was Professor of Economics at the University of California at Berkeley. 
His research interests include currencies, commodities, crises, international finance, monetary policy, fiscal policy, regional trade blocs, and international environmental issues. Born in San Francisco, he graduated from Swarthmore College, and received his economics PhD from MIT.
Courses
Fall
Spring
Media Expertise
Jeffrey Frankel welcomes media inquiries on the following subjects:
Additional experts may be found by clicking on each subject listed. You may contact faculty directly or if you need assistance contact the Communications Office at 617-495-1115.
Research
For a complete list of faculty citations from 2001 - present, please visit the HKS Faculty Research Connection.
Selected Publication Citations:
Book Chapters

Frankel, Jeffrey A. "International Coordination." Policy Challenges in a Diverging Global Economy. Federal Reserve Bank of San Francisco, 2016.
Frankel, Jeffrey A. "The Plaza Accord, 30 Years Later." Currency Policy Then and Now: 30th Anniversary of the Plaza Accord. Peterson Institute for International Economics, 2016.
Frankel, Jeffrey A. "Mauritius: African Success Story." African Successes. Ed. Edwards, Sebastian, Simon Johnson, and David N. Weil. University of Chicago Press, 2016.

Commentary

Frankel, Jeffrey A. "Demonetization on Five Continents." Project Syndicate, December 22, 2016.

HKS Faculty Research Working Paper Series

Frankel, Jeffrey A. "Systematic Managed Floating." HKS Faculty Research Working Paper Series RWP17-025, June 2017.
Frankel, Jeffrey A. "Globalization and Chinese Growth: Ends of Trends?" HKS Faculty Research Working Paper Series RWP16-029, July 2016.

Magazine and Newspaper Articles

Frankel, Jeffrey A. "Clinton Economics vs. Trump Economics." Candidate Clinton's Chance (An OMFIF Report). October 28, 2016.
Frankel, Jeffrey A. "Liberalism." The Age of Reflection, 2 (10). January 2016, 3-6.