Office Address

Littauer-308
Mailing Address

John F. Kennedy School of Government
Mailbox 14
79 JFK Street
Cambridge, MA 02138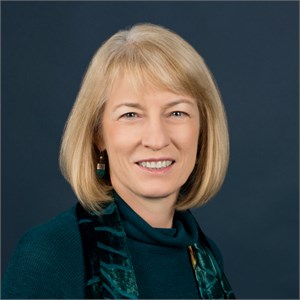 Profile
Kathryn Sikkink is the Ryan Family Professor of Human Rights Policy at HKS and the Carol K. Pforzheimer Professor at the Radcliffe Institute for Advanced Study.Sikkink works on international norms and institutions, transnational advocacy networks, the impact of human rights law and policies, and transitional justice.  Her publications include The Justice Cascade: How Human Rights Prosecutions are Changing World Politics (awarded the Robert F. Kennedy Center Book Award, and the WOLA/Duke University Award); Mixed Signals: U.S. Human Rights Policy and Latin America; Activists Beyond Borders: Advocacy Networks in International Politics (co-authored with Margaret Keck and awarded the Grawemeyer Award for Ideas for Improving World Order, and the ISA Chadwick Alger Award for Best Book in the area of International Organizations); and The Persistent Power of Human Rights: From Commitment to Compliance, (co-edited with Thomas Risse and Stephen Ropp).  She holds an MA and Ph.D. from Columbia University.  Sikkink has been a Fulbright Scholar in Argentina and a Guggenheim fellow. She is a member of the American Philosophical Society, the American Academy of Arts and Sciences and the Council on Foreign Relations, and a member of the editorial board of the International Studies Quarterly, International Organization, and the American Political Science Review.
Courses
Fall 1
Fall 2
January
Research
For a complete list of faculty citations from 2001 - present, please visit the HKS Faculty Research Connection.
Selected Publication Citations:
Academic Journal/Scholarly Articles

Clark, Ann Marie, and Kathryn Sikkink. "Response to David L. Richards." Human Rights Quarterly 38.2 (May 2016): 493-496.
Pham, Phuong Ngoc, Patrick Vinck, Bridget Marchesi, Doug Johnson, Peter J. Dixon, and Kathryn Sikkink. "Evaluating Transitional Justice: The Role of Multi-Level Mixed Methods Datasets and the Colombia Reparation Program for War Victims." Transitional Justice Review 1.4 (March 2016): 3.
Sikkink, Kathryn. "Latin America's Protagonist Role in Human Rights." Sur International Journal on Human Rights, English ed. 12.22 (December 2015): 207-219.