Office Address

Taubman-454
Mailing Address

John F. Kennedy School of Government
Mailbox 104
79 JFK Street
Cambridge, MA 02138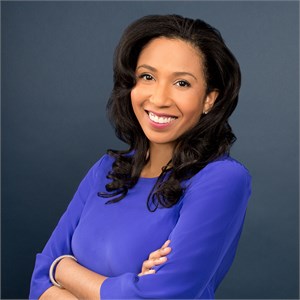 Profile
Leah Wright Rigueur is an Assistant Professor of Public Policy at the Harvard Kennedy School of Government. An historian by training, she received her B.A. in History from Dartmouth College and her M.A. and Ph.D. in History from Princeton University. Before joining the Kennedy School faculty, Leah was a professor at Wesleyan University in Connecticut. 
Leah's research interests include 20th Century United States political and social history, and modern African American history. Her work emphasizes race, civil rights, political ideology, the American two-party system and the presidency. At the Kennedy School, she teaches courses on race, riot and backlash in the United States, and the Civil Rights Movement, race and policy in Modern America. Beginning in Fall 2015, Leah will also lead Race and American Politics, a multidisciplinary series of seminars and roundtables, co-sponsored by the Ash Center for Democratic Governance and Innovation and the Malcolm Wiener Center for Social Policy, and dedicated to the most pressing political and social issues related to race in the United States.
Leah's first book, The Loneliness of the Black Republican: Pragmatic Politics and the Pursuit of Power (Princeton University Press, 2015) covers more than four decades of American political and social history, and examines the ideas and actions of black Republican activists, officials and politicians, from the era of the New Deal to Ronald Reagan's presidential ascent in 1980. Her work ultimately provides a new understanding of the interaction between African Americans and the Republican Party, and the seemingly incongruous intersection of civil rights and American conservatism. Her book takes a long approach to American history and not only tells an important story about race and the Republican Party, but also expands our understanding of the evolution in opinions and behaviors of everyday African Americans that supported or rejected the GOP on a local, state, and national level, between 1936 and present day. Read the introduction to the book here.
Leah's research, writing, and commentary has been featured in a number of different outlets including Polity, Souls, Federal History Journal, CNN, PBS, NPR, Sirius Radio, Washington Post, The Guardian, MSNBC, Politico, The Christian Science Monitor, Chicago Tribune, The Atlantic, Daily Beast, Huffington Post Live, and Salon. Currently, she is working on several projects, including a piece on black women and the Republican Party, an article on black "celebrity" and modern conservatism/neoconservatism, and a book manuscript on African American appointees in the Reagan and Bush administrations, with a focus on economic justice and social welfare policies.
Courses
Fall
Spring
Media Expertise
Leah Wright Rigueur welcomes media inquiries on the following subjects:
Additional experts may be found by clicking on each subject listed. You may contact faculty directly or if you need assistance contact the Communications Office at 617-495-1115.
Research
For a complete list of faculty citations from 2001 - present, please visit the HKS Faculty Research Connection.
Selected Publication Citations:
Academic Journal/Scholarly Articles

Lopez-Bunyasi, Tehama, and Leah Wright Rigeur. ""Breaking Bad" in Black and White: What Ideological Deviance Can Tell Us about the Construction of "Authentic" Racial Identities." Polity 47.2 (April 2015): 175-198.
Wright Rigueur, Leah. "The Challenge of Change: Edward Brooke, the Republican Party, and the Struggle for Redemption." Souls: A Critical Journal of Black Politics, Culture, and Society 13.1 (2011): 91-118.
Wright Rigueur, Leah. "Conscience of a Black Conservative: The 1964 Election and the Rise of the National Negro Republican Assembly." Federal History Journal 1 (January 2009): 32-45.

Book Chapters

Wright Rigueur, Leah. "The Black Cabinet: Economic Civil Rights in the Nixon Administration." Painting Dixie Red: When, Where, Why, and How the South Became Republican. Ed. Glenn Feldman. University Press of Florida, 2011, 240-290.