Office Address

Non Resident
Mailing Address

John F. Kennedy School of Government
Mailbox 73
79 JFK Street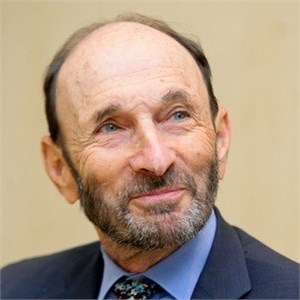 Profile
Marty Linsky, Adjunct Lecturer in Public Policy, has been a faculty member since 1982, except 1992-5 when he was Chief Secretary/Counselor to Massachusetts Governor William Weld. He teaches exclusively in the School's executive programs and chairs several of them. He co-founded, with Dr. Ronald Heifetz, Cambridge Leadership Associates (www.cambridge-leadership.com), a leadership consulting, training and coaching practice. A graduate of Williams College and Harvard Law, Linsky has been Assistant Minority Leader of the Massachusetts House of Representatives, writer for The Boston Globe, and Editor of The Real Paper. He co-authored, with Heifetz, Leadership on the Line, and co-authored with Heifetz and Alexander Grashow, The Practice of Adaptive Leadership. Marty has three children:His wife, Lynn Staley, was Design Director at Newsweek and is enjoying the pleasures of retirement. He has run nine marathons (never again!) exercises daily, enjoys good beer and Mexican food (rewards for exercising) and collects baseball cards (25,000+).
Media Expertise
Marty Linsky welcomes media inquiries on the following subjects:
Additional experts may be found by clicking on each subject listed. You may contact faculty directly or if you need assistance contact the Communications Office at 617-495-1115.