Office Address

Rubenstein-138
Mailing Address

John F. Kennedy School of Government
Mailbox 31
79 JFK Street
Cambridge, MA 02138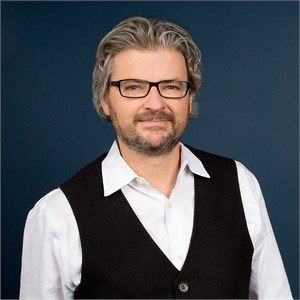 Profile
Matt Andrews is Associate Professor of Public Policy. His research focuses on public sector reform, particularly budgeting and financial management reform, and participatory governance in developing and transitional governments. Recent articles focus on forging a theoretical understanding of the nontechnical factors influencing success in reform processes. Specific emphasis lies on the informal institutional context of reform, as well as leadership structures within government-wide networks. This research developed out of his work in the provincial government of Kwa-Zulu Natal in South Africa and more recently from his tenure as a Public Sector Specialist working in the Europe and Central Asia Region of the World Bank. He brings this experience to courses on public management and development. He holds a BCom (Hons) degree from the University of Natal, Durban (South Africa), an MSc from the University of London, and a PhD in Public Administration from the Maxwell School, Syracuse University.
Courses
Fall 1
MLD-102M-A

Getting Things Done: Management in a Development Context

MLD-102M-B

Getting Things Done: Management in a Development Context
Research
For a complete list of faculty citations from 2001 - present, please visit the HKS Faculty Research Connection.
Selected Publication Citations:
Academic Journal/Scholarly Articles

Andrews, Matthew. "Going Beyond Heroic Leaders in Development." Public Administration and Development 36.3 (August 2016): 171-184.
Andrews, Matthew, Lant Pritchett, and Michael Woolcock. "Looking Like a State: Techniques of Persistent Failure in State Capability for Implementation." Journal of Development Studies 49(1) (January 2013): 1-18.

Books

Lant Pritchett, Matthew Andrews, and Michael Woolcock. Building State Capability: Evidence, Analysis, Action. Oxford University Press, 2017.

HKS Faculty Research Working Paper Series

Andrews, Matt, Duminda Ariyasinghe, Thamari Batuwanthudawa, Shivanthika Darmasiri, Nilupul de Silva, Peter Harrington, Prasanna Jayasinghe, et al. "Learning to Target for Economic Diversification: PDIA in Sri Lanka." HKS Faculty Research Working Paper Series RWP17-020, January 2017.