Office Address

Littauer-108
Mailing Address

John F. Kennedy School of Government
Mailbox 57
79 JFK Street
Cambridge, MA 02138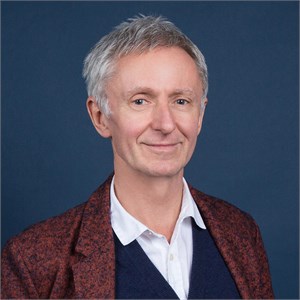 Profile
Michael Walton is Lecturer in Public Policy at the Harvard Kennedy School, Senior Visiting Fellow at the Centre for Policy Research, Delhi. He wasV.K.R.V. Rao Chair Professor, Institute of Social and Economic Change, Bangalore for 2008 and 2009.
From 1980-2004, he worked at the World Bank, including extended periods on Indonesia and Zimbabwe, adviser to two Chief Economists, Regional Chief Economist for East Asia and the Pacific (1995-97), Director for PovertyReduction (1997-2000), Chief Economist for Human Development (1999-2000) and Adviser for poverty and human development in Latin America and the Caribbean(2000-2004). He was part of the management group for World DevelopmentReport 2000/2001: Attacking Poverty,and played a central role in the design of the poverty reduction strategy process for low income countries. Prior to joining the World Bank, he worked for the Central Planning and Development Office for the Government of Lesotho, 1997-79.
Major publications include: co-author of the World Bank's World Development Report 1990 on poverty;director of World Development Report 1995 on labor; co-editor of Culture and Public Action (Stanford University Press, 2004); co-author of Inequality in Latin America and the Caribbean: Breaking with History? (World Bank, 2004); co-director of World Development Report 2005/06 on Equity and Development; and co-editor of No Growth without Equity?Inequality, Interests and Competition in Mexico.(Palgrave Macmillan and the World Bank, 2009).
Appointments for HKS students can be made via the following link
https://my.timedriver.com/PV7XP
Michael Walton has a B.A. in Philosophy and Economics and an M.Phil. in Economics, both from Oxford University.
Courses
Year
PED-401Y

Case Workshop in International Development I

PED-250Y-C

Second-Year Policy Analysis Seminar
Media Expertise
Michael Walton welcomes media inquiries on the following subjects:
Additional experts may be found by clicking on each subject listed. You may contact faculty directly or if you need assistance contact the Communications Office at 617-495-1115.
Research
For a complete list of faculty citations from 2001 - present, please visit the HKS Faculty Research Connection.
Selected Publication Citations:
HKS Faculty Research Working Paper Series

Banerjee, Abhijit, Rukmini Banerji, James Berry, Esther Duflo, Harini Kannan, Shobhini Mukerji, Marc Shotland, and Michael Walton. "Mainstreaming an Effective Intervention: Evidence from Randomized Evaluations of "Teaching at the Right Level" in India." HKS Faculty Research Working Paper Series RWP16-043, August 2016.