Office Address

Taubman-258
Mailing Address

John F. Kennedy School of Government
Mailbox 113
79 JFK Street
Cambridge, MA 02138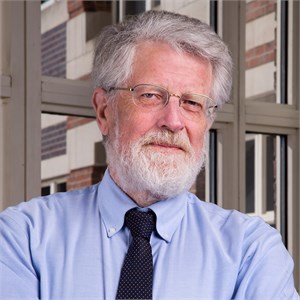 Profile
Richard Parker is Lecturer in Public Policy and Senior Fellow of the Shorenstein Center. An Oxford-trained economist, his career before coming to the Kennedy School in 1993 included journalism (he cofounded the magazine Mother Jones as well as Investigative Reporters & Editors, and chairs the editorial board of The Nation); philanthropy (as executive director of two foundations he donated more than $40 million to social-change groups); social entrepreneurship (he grew environmental group Greenpeace from 2,000 to 600,000 supporters, helped launch People for the American Way, and raised over $250 million for some 60 non-profits), and political consulting (advising, among others, Senators Kennedy, Glenn, Cranston, and McGovern). From 2009 to 2011 he was an economic advisor to Greek Prime Minister George Papandreou.
His books include The Myth of the Middle Class, an early study of widening U.S. income and wealth distribution and Mixed Signals: The Future of Global Television, a critical assessment of the spread of satellite-based news and its political impacts. His intellectual biography, John Kenneth Galbraith: His Life, His Politics, His Economics, which traces the history of 20th century economic theory and policy through the career of Harvard's most famous economist, was described by William F. Buckley as "the best biography of the century", by Sean Wilentz as "the best progressive history I've read in 15 years", and by Keynes' biographer Robert Skidelsky as "an unparalleled achievement."
His academic articles appear in numerous academic anthologies and journals and he writes regularly for magazines and newspapers, including the New York Times, Washington Post, Los Angeles Times, New Republic, Nation, Harper's, Le Monde, Atlantic Monthly, and International Economy, among others.
He received the Kennedy School's Carballo award for outstanding teaching in 2011 and ALANA's Teacher of the Year award in 2007 from the School's students of color.
Please see below for a few of his recent interviews and media appearances.
Courses
Fall
DPI-132

Presidents, Politics, and Economic Growth: From FDR to Donald Trump

DPI-342

Religion, Politics, and Public Policy in America
Media Expertise
Richard Parker welcomes media inquiries on the following subjects:
Additional experts may be found by clicking on each subject listed. You may contact faculty directly or if you need assistance contact the Communications Office at 617-495-1115.
Research
For a complete list of faculty citations from 2001 - present, please visit the HKS Faculty Research Connection.
Selected Publication Citations:
Academic Journal/Scholarly Articles

Parker, Richard. "The Natural Rights We Must Protect." Challenge 60.3 (May 2017): 279-286.
Parker, Richard. "Journalism and Economics: The Tangled Webs of Profession, Narrative, and Responsibility in a Modern Democracy." Shorenstein Center on Media, Politics and Public Policy (May 1997).

Book Chapters

Parker, Richard. "The Economics of Digital TV's Future." The Economics, Technology and Content of Digital TV. Kluwer Academic Publishers, 1999.

Magazine and Newspaper Articles

Parker, Richard. "Greece on the Razor's Edge." The American Prospect. April 22, 2015.
Parker, Richard. "Election 2014: Surge or Theft?" The American Prospect. November 11, 2014.
Parker, Richard. "After Boston: The Banality of Shock and Sentiment." The Nation. April 22, 2013.
Parker, Richard. "A Personal Journey to the Heart of Greece's Darkness." Financial Times. February 15, 2012.
Parker, Richard. "How They Wrecked the Economy." The American Prospect. June 9, 2011.
Parker, Richard. "Athens: The First Domino?" The Nation. February 18, 2010.
Parker, Richard. "What Would Galbraith Say?" Boston.com. February 19, 2009.
Parker, Richard. "Pittsburgh Pirates." The New York Times. November 5, 2006.
Parker, Richard. "Ken." The American Prospect. May 21, 2006.
Parker, Richard. "Galbraith and Vietnam: An Adviser Who Told Kennedy the Truth." The Nation. February 24, 2005.
Parker, Richard. "Inside the Collapsing Soviet Economy." The Atlantic. June 1990.