Office Address

Taubman-360
Mailing Address

John F. Kennedy School of Government
Mailbox 114
79 JFK Street
Cambridge, MA 02138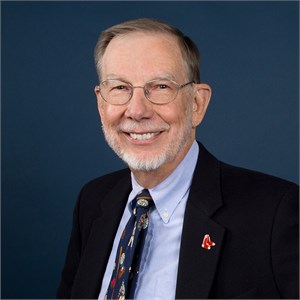 Profile
Robert D. Behn, Senior Lecturer in Public Policy, focuses his research, teaching, and thinking on the leadership challenge of improving the performance of public agencies. He is the faculty chair of the School's executive program, Driving Government Performance: Leadership Strategies that Produce Results and conducts custom-designed executive education programs for government jurisdictions and public agencies. To learn why Bob's course is the most important course at the Kennedy School, click here.

Bob writes the on-line monthly Bob Behn's Performance Leadership Report. Its free, so subscribe now! Currently, he is working on a book titled: The PerformanceStat Potential: A Leadership Strategy for Producing Results.

Bob has led executive seminars on six continents: in Bangkok, Berlin, Bogat, Cape Town, Copenhagen, Guatemala City, Kuala Lumpur, Lisbon, Madrid, Monterrey, Oslo, Ottawa, Reykjavik, Sydney, and Wellington. (Don't the folks in Antarctica need help improving performance?)

If you want to figure out what makes Bob tick, you can watch him clarify the purpose of the Kennedy School's Driving Government Performance, outline the challenge of Leading and Performing, or describe the content of MLD-604, his degree course on Performance Leadership.

Bob holds a BS in physics from Worcester Polytechnic Institute and a PhD in decision and control from Harvard. He has served on the staff of Governor Francis W. Sargent of Massachusetts, as a scholar in residence with the Council for Excellence in Government, and on the faculty of the Harvard Business School and Duke University's Terry Sanford Institute of Public Policy where he was director of its Governors Center. Bob is also a fellow of the National Academy of Public Administration.

Bob grew up a fan of the Brooklyn Dodgers. At the end of the 1967 season, however, he went to Fenway Park for the Boston Red Sox last game. (If you fail to appreciate the significance of this, he will explain it in more detail than you want to know. He can also decipher both the theory and the technicalities of the infield fly rule.) Bobs newspaper pieces include: "A Professor's Ode to the Red Sox," The Wall Street Journal; "Red Sox Lessons for Our Elite," The Washington Post; "The Next Ted Williams? I'm Your Man," The New York Times; and "Before the Curse," The Boston Globe.

Bob believes that his mental health is inversely related to how long it has been since he slept in a tent.
Bobs books include:

Rethinking Democratic Accountability (Brookings Institution Press)

Leadership Counts: Lessons for Public Managers (Harvard University Press)

Governors on Governing (editor, University Press of America)

Innovation in American Government (co-editor with Alan Altshuler, Brookings).
Courses
Spring
Media Expertise
Robert Behn welcomes media inquiries on the following subjects:
Additional experts may be found by clicking on each subject listed. You may contact faculty directly or if you need assistance contact the Communications Office at 617-495-1115.
Research
For a complete list of faculty citations from 2001 - present, please visit the HKS Faculty Research Connection.
Selected Publication Citations:
Academic Journal/Scholarly Articles

Behn, Robert. "How Scientific Is 'the Science of Delivery'?" Canadian Public Administration 60.1 (March 2017).

Book Chapters

Behn, Robert. "PortStat: Or How the United States Coast Guard Could Use the PerformanceStat Leadership Strategy to Improve Port Security." Ports in a Storm: Public Management in a Turbulent World. Ed. Donahue, John D., and Mark H. Moore. Brookings Institution Press, 2012, 55-83.

Books

Behn, Robert. The PerformanceStat Potential: A Leadership Strategy for Producing Results. Brookings Institution Press, 2014.