Office Address

Littauer-306
Mailing Address

John F. Kennedy School of Government
Mailbox 11
79 JFK Street
Cambridge, MA 02138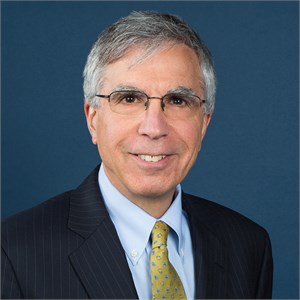 Profile
Robert N. Stavins is Albert Pratt Professor of Business and Government, Director of Graduate Studies for the Doctoral Programs in Public Policy and in Political Economy and Government, Cochair of the MPP/MBA and MPA/ID/MBA Joint Degree Programs, and Director of the Harvard Environmental Economics Program. He is a Research Associate at the National Bureau of Economic Research, a University Fellow of Resources for the Future, former Chair of the U.S. Environmental Protection Agencys Environmental Economics Advisory Board, and a member of the editorial councils of scholarly periodicals. His research has examined diverse areas of environmental economics and policy and has appeared in a variety of economics, law, and policy journals, as well as several books. Stavins directed Project 88, a bipartisan effort cochaired by former Senator Timothy Wirth and the late Senator John Heinz to develop innovative approaches to environmental problems. He has been a consultant to government agencies, international organizations, corporations, and advocacy groups. He holds a BA in philosophy from Northwestern University, an MS in agricultural economics from Cornell, and a PhD in economics from Harvard.
Courses
Spring
Year
Media Expertise
Robert Stavins welcomes media inquiries on the following subjects:
Additional experts may be found by clicking on each subject listed. You may contact faculty directly or if you need assistance contact the Communications Office at 617-495-1115.
Research
For a complete list of faculty citations from 2001 - present, please visit the HKS Faculty Research Connection.
Selected Publication Citations:
Academic Journal/Scholarly Articles

Carraro, Carlo, Ottmar Edenhofer, Christian Flachsland, Charles Kolstad, Robert Stavins, and Robert Stowe. "The IPCC at a Crossroads: Opportunities for Reform." Science 350.6256 (October 2015): 34-35.
Bodansky, Daniel M., Seth A. Hoedl, Gilbert E. Metcalf, and Robert N. Stavins. "Facilitating Linkage of Climate Policies Through the Paris Outcome." Climate Policy (August 5, 2015): 1-17.
Carraro, Carlo, Charles Kolstad, and Robert Stavins. "Assessment and Communication of the Social Science of Climate Change: Bridging Research and Policy." Review of Environment, Energy, and Economics (February 25, 2015).
Ranson, Matthew, and Robert N. Stavins. "Linkage of Greenhouse Gas Emissions Trading Systems: Learning from Experience." Climate Policy (February 4, 2015).

Book Chapters

Stavins, Robert N. "Linkage of Regional, National, and Sub-National Policies in a Future International Climate Agreement." Towards a Workable and Effective Climate Regime. Ed. Scott Barrett, Carlo Carraro, and Jaime de Melo. Center for Economic Policy Research, 2015, 283-296.
Stavins, Robert N. "From the Science to the Economics and Politics of Climate Change: An Introduction." Our World and Us: How Our Environment and Our Societies Will Change. Ed. Katinka Barysch. Allianz Group, 2015, 20-36.