Office Address

Littauer-354
Mailing Address

John F. Kennedy School of Government
Mailbox 38
79 JFK Street
Cambridge, MA 02138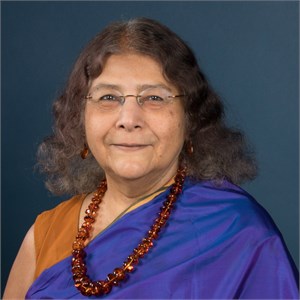 Profile
Sheila Jasanoff is Pforzheimer Professor of Science and Technology Studies at the Harvard Kennedy School. A pioneer in her field, she has authored more than 120 articles and chapters and is author or editor of more than 15 books, including The Fifth Branch, Science at the Bar, Designs on Nature, and The Ethics of Invention. Her work explores the role of science and technology in the law, politics, and policy of modern democracies, with particular attention to the nature of public reason. She was founding chair of the STS Department at Cornell University and has held distinguished visiting appointments in the US, Europe, and Japan. Jasanoff served on the Board of Directors of the American Association for the Advancement of Science and as President of the Society for Social Studies of Science. She has received a Guggenheim Fellowship, the Sarton Chair of the University of Ghent, and an Ehrenkreuz from the Government of Austria. She holds AB, JD, and PhD degrees from Harvard, and an honorary doctorate from the University of Twente.
Courses
Fall
Spring
Year
Media Expertise
Sheila Jasanoff welcomes media inquiries on the following subjects:
Additional experts may be found by clicking on each subject listed. You may contact faculty directly or if you need assistance contact the Communications Office at 617-495-1115.
Research
For a complete list of faculty citations from 2001 - present, please visit the HKS Faculty Research Connection.
Selected Publication Citations:
Books

Jasanoff, Sheila. The Ethics of Invention: Technology and the Human Future. W.W.Norton, 2016.

Edited Volumes

Jasanoff, Sheila, and Sang-Hyun Kim, eds. Dreamscapes of Modernity: Sociotechnical Imaginaries and the Fabrication of Power. University of Chicago, 2015.

Reviews

Jasanoff, Sheila. "A History of Scales and the Scales of History." Review of The Shock of the Anthropocene, by Bonneuil, Christophe, and Jean-Baptiste Fressoz. Development & Change, 48.3, May 2017: 613-622.
Jasanoff, Sheila. "Disaster and Sociolegal Studies." Review of Disaster and Sociolegal Studies, by Susan Sterett. Law & Society Review, 50.4, December 2016: 1054-1057.