Office Address

Taubman-306
Mailing Address

John F. Kennedy School of Government
Mailbox 101
79 JFK Street
Cambridge, MA 02138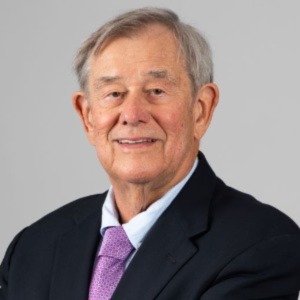 Profile
Paul E. Peterson is the Henry Lee Shattuck Professor of Government and Director of the Program on Education Policy and Governance at Harvard University, a Senior Fellow at the Hoover Institution at Stanford University, and Senior Editor of Education Next, a journal of opinion and research.
Peterson is a former director of the Center for American Political Studies at Harvard University and of the Governmental Studies Program at the Brookings Institution. He received his Ph. D. in political science from the University of Chicago. He is a member of the American Academy of Arts and Sciences and the National Academy of Education, and has received fellowships from the Guggenheim Foundation, the German Marshall Foundation, and the Center for Study in the Behavioral Sciences.
He is the author of the book, Saving Schools: From Horace Mann to Virtual Learning (Harvard University Press, 2010).
He is also the author or editor of numerous other publications including the following:
School Choice International: Exploring public private partnerships (co-editor with Rajashri Chakrabarti)
School Money Trials: The Legal Pursuit of Educational Adequacy (co-editor with Martin R. West)
Reforming Education in Florida: A Study Prepared by the Koret Task Force on K-12 Education (editor)
The Education Gap: Vouchers and Urban Schools (with William G. Howell)
Generational Change: Closing the Test Score Gap (editor)
No Child Left Behind? The Politics and Practice of School Accountability (co-editor with Martin R. West)
The Future of School Choice (editor)
Our Schools and our Future (editor)
City Limits
The Urban Underclass (co-edited with Christopher Jencks)
Price of Federalism
Welfare Magnets (with Mark C. Rom)
The New American Democracy (with Morris P. Fiorina, Bertram Johnson, and William G. Mayer)
Four of his books have received major awards from the American Political Science Association. Most recently, he was awarded the Martha Derthick Best Book Award for The Price of Federalism. The award is presented to the author of a book published at least ten years ago that has made alasting contribution to the study of federalism and intergovernmental relations.
Peterson is a member of the independent review panel advising the Department of Educations evaluation of the No Child Left Behind law and a member of the Hoover Institutions Koret Task Force of K-12 Education at Stanford University. The Editorial Projects in Education Research Center reported that Peterson's studies on school choice and vouchers were among the country's most influential studies of education policy.
Courses
Fall
Media Expertise
Paul Peterson welcomes media inquiries on the following subjects:
Additional experts may be found by clicking on each subject listed. You may contact faculty directly or if you need assistance contact the Communications Office at 617-495-1115.
Research
For a complete list of faculty citations from 2001 - present, please visit the HKS Faculty Research Connection.
Selected Publication Citations:
Academic Journal/Scholarly Articles

Peterson, Paul E. "One Brainchild Left Behind." Hoover Digest: Research & Opinion on Public Policy 4 (Fall 2016): 138-141.
Barrows, Samuel, Michael Henderson, Paul E. Peterson, and Martin R. West. "Relative Performance Information and Perceptions of Public Service Quality: Evidence From American School Districts." Journal of Public Administration Research and Theor (April 2016).
Chingos, Matthew M., and Paul E. Peterson. "Experimentally Estimated Impacts of School Vouchers on College Enrollment and Degree Attainment." Journal of Public Economics 122 (February 2015): 1-12.

Commentary

Peterson, Paul E. "Does the Partisan Divide Include the K-12 Curriculum?" Education Week, September 4, 2015.
Peterson, Paul E. "Teachers and Schools are Funded at a Higher Rate than Most People Know." Washington Times, August 13, 2015.
Peterson, Paul E. "No Child Left Behind and Testing Help Hold Schools Accountable." Los Angeles Times, February 23, 2015.
Peterson, Paul E. "A Rescue Plan for the Black Family." New York Daily News, January 19, 2015.

Research Papers/Reports

Henderson, Michael B., Philipp Lergetporer, Paul E.Peterson, Katharina Werner, Martin R. West, and Ludger Woessmann. "Is Seeing Believing? How Americans and Germans Think about Their Schools." The Program on Education Policy and Governance, 2015.