Office Address

Taubman-474
Mailing Address

John F. Kennedy School of Government
Mailbox 103
79 JFK Street
Cambridge, MA 02138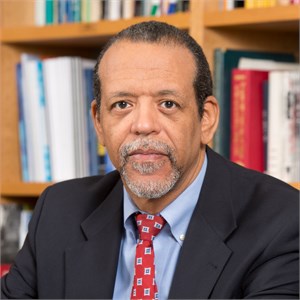 Profile
Ronald F. Ferguson, has taught at Harvard since 1983, focusing on education and economic development. His research and writing for the past decade have focused on racial achievement gaps, appearing in a variety of publications. His most recent book is Toward Excellence with Equity: An emerging vision for closing the achievement gap, published by Harvard Education Press. He is the creator of the Tripod Project for School Improvement and also the faculty co-chair and director of the Achievement Gap Initiative at Harvard University. After 31 years as full-time faculty, he has recently moved into an adjunct position and will focus the majority of his time on research and writing. Ferguson earned an undergraduate degree from Cornell University and PhD from MIT, both in economics. He is the father of two and very happily married to Helen Mont-Ferguson.
Courses
Spring
Research
For a complete list of faculty citations from 2001 - present, please visit the HKS Faculty Research Connection.
Selected Publication Citations:
Research Papers/Reports

Ferguson, Ronald F., with Sarah F. Phillips, Jacob F. S. Rowley, and Jocelyn W. Friedlander. "The Influence of Teaching Beyond Standardized Test Scores: Engagement, Mindsets, and Agency." The Achievement Gap Initiative at Harvard University, October, 2015.
Ferguson, Ronald, Jason Snipes, Farhana Hossain, and Michelle S. Manno. "Developing Positive Young Adults: Lessons from Two Decades of YouthBuild Programs." MDRC Research Report, May 2015.